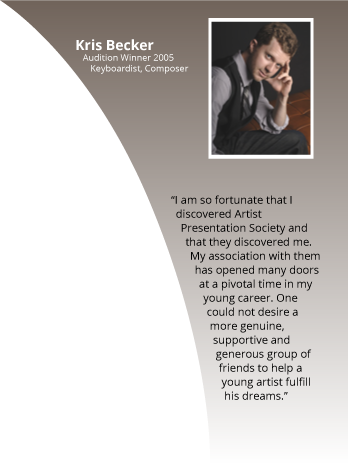 Community Music School Partnership
APS supports Community Music School by encouraging their young artists to perform with excellence and rewarding them with performance opportunities and cash awards.
Auditions were held on October 21, 2018, at Community Music School on the Webster University Campus. Two students were chosen by Artist Presentation Society to represent CMS on a recital on February 17, 2019.
Ilya Rice, piano, and Aaron Zoll, percussion, presented a joint performance and cash awards were presented. A reception for friends, teachers, and families followed. Clarinetist Nita Isom was also recognized with an honorable mention award.