Henry Wang - 2012 Award Winner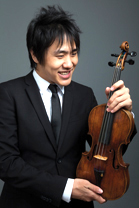 As first prize winner of several competitions, violinist Henry Wang has won several engagements as soloist with orchestras including the University of Chicago Chamber Orchestra, the Alton Symphony Orchestra, the University City Symphony, the Belleville Philharmonic, and the Saint Louis Symphony Youth Orchestra. He is a winner of the Missouri Federation of Music, a prize winner at the Chautauqua Music Festival Aria and Concerto Competition, Northwestern Thaivu Competition as well as the Northshore Scholarship Competition. He has perfomed in such venues as The John F. Kennedy Center for the Performing Arts.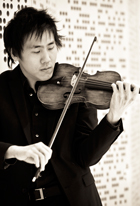 As an orchestra musician, Henry has served as concertmaster for the Northwestern University Baccalaureate Orchestra, Saint Louis Symphony Youth Orchestra, the Missouri All-State Orchestra, the Chautauqua Music Festival Orchestra and the Northwestern University Chamber Orchestra. He has performed in master classes given by Donald Weilerstein, Ilya Kaler, Fredell Lack and Stephen Shipps, as well as the Guarneri Quartet and the Aspen Quartet.

Henry currently studies with Glenn Dicterow at the Juillard School where he is a C. V. Starr and Juilliard Alumni Scholarship student pursuing a Master's degree in Violin Performance. Previously, he attained his Bachelor of Music studying with Almita and Roland Vamos at Northwestern University as a Catherine E. Sutherland Scholarship student. Past teachers include Amy Oshiro-Morales, Joseph Kaminski, Elisa Barston and John McGrosso.